If you're aching for more than the typical resort package that might leave you wanting, then you've come to the right place to learn the secret to a perfect vacation in Los Cabos. Lands End Charter has the solution in the form of a private yacht charter for any occasion. It can be a quick getaway to include in your Cabo stay, or the entire week-long experience at sea exploring the southern coast of Baja. Uncover the secrets of a perfect yacht vacation with luxury, adventure, and serenity.
Yacht Vacations: A Symphony of Sea and Luxury
Imagine a getaway where the horizon is your backdrop, and the ocean is your playground. Yacht vacations are this and more—crafted experiences melding luxury, freedom, and the unmatched tranquility of the sea. Lands End Charter in Los Cabos invites you to a bespoke nautical adventure, where each voyage is as unique as the ripples in the ocean.
The Allure of Private Yacht Cruises
Customization: Tailor every aspect of your journey, from destinations to dining.

Exclusivity: Enjoy the privacy of your own vessel, away from the crowds.
Benefits of Choosing Lands End Charter
Expert Crews: Our experienced sailors provide top-notch service and navigation.

All-Inclusive Luxury: From gourmet meals to water sports, everything is included.
Yacht Rental Options: From Day Trips to Weekly Escapes
| | | |
| --- | --- | --- |
| Rental Type | Description | Best For |
| Day Charter | A sun-soaked day on the water | Quick getaways |
| Weeklong Rental | An extensive exploration of coasts | Immersive vacations |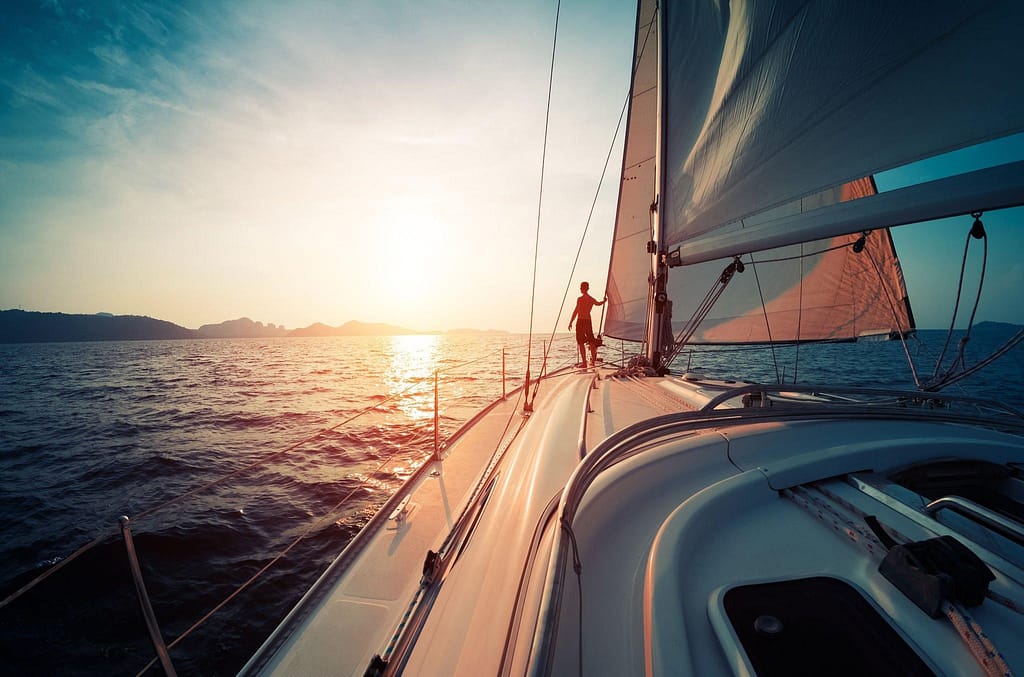 Our flexible options cater to every desire, from a spontaneous day at sea to an indulgent weeklong voyage.
The Seamless Booking Process with Lands End Charter
Online Reservations: Easy booking with just a few clicks.

Personal Consultation: We listen to your needs to recommend the perfect yacht.
How to Plan Your Yacht Vacation
Determine your preferred dates and duration.

Choose the yacht that fits your style and party size.

Select your dream itinerary from our curated routes.
Other Ways to Enjoy Your Yacht Charter
Beyond the traditional cruise, consider:
Celebratory events like anniversaries or milestones

Corporate retreats that combine business with pleasure
What Sets Lands End Charter Apart?
Cabo Yacht Rental at Lands End Charter doesn't just offer yacht rentals; we promise an experience that transcends the ordinary, one where every detail is an echo of your personal taste, set against the vibrant backdrop of Los Cabos.
With our diverse fleet and bespoke services, your maritime dreams are limited only by the breadth of the horizon. Set sail with Lands End Charter, and let the magic of the sea redefine the essence of vacation for you. Contact us to embark on a journey where the glistening waters of Los Cabos are the canvas for your memories.