A Cabo vacation brings to mind the sun, beaches, and desert views, but an underrated magic of Cabo comes from being at sea at night under the stars. Add to the unforgettable adventure of stellar views with an overnight luxury yacht rental from Lands End Charter. Here, we've compiled a guide to help you reach this incredible destination at the tip of Baja and experience a rare nighttime yacht experience that will leave you breathless and under Cabo's spell.
Overnight Yacht Rental: A Night Like No Other in Los Cabos
Imagine a night under the stars, gently rocked by the waves of the Sea of Cortez. Overnight yacht rental with Lands End Charter offers just that – an exclusive, serene, and utterly romantic escape in the heart of Los Cabos.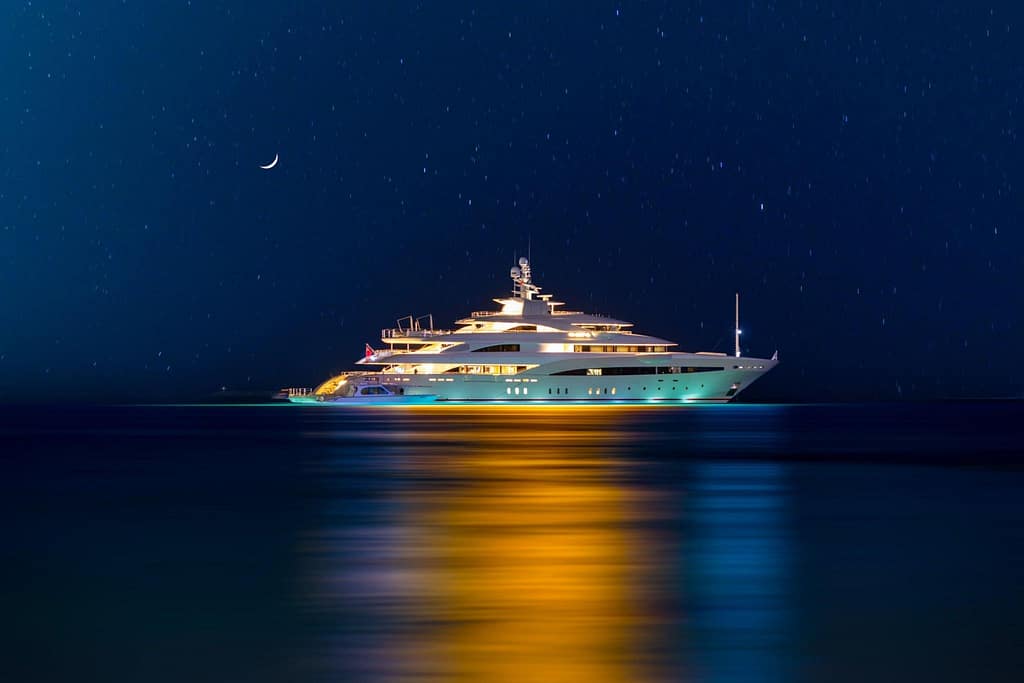 The Unique Appeal of Overnight Yacht Stays
Lands End Charter isn't just another yacht rental service. Our overnight stays on a luxurious yacht provide:
Unmatched Privacy: Away from the hustle of the city, surrounded by the sea.

Stunning Nighttime Views: Witness the starlit sky and the glowing city from a unique vantage point.
Choose Your Perfect Yacht
| | | |
| --- | --- | --- |
| Yacht Type | Size | Features |
| Classic Yacht | 30-40 ft | Cozy cabins, kitchenette |
| Luxury Yacht | 40-60 ft | Spacious decks, modern amenities |
| Superyacht | 60 ft+ | Multiple bedrooms, high-end luxury |
| *Note: Specifications may vary. | | |

Creating Your Ideal Overnight Charter
To ensure your overnight yacht charter is perfect, consider:
Event Type: Whether it's a romantic getaway, a family night, or a party with friends, we have you covered.

Catering Options: Choose from our range of gourmet dining options for an exquisite culinary experience.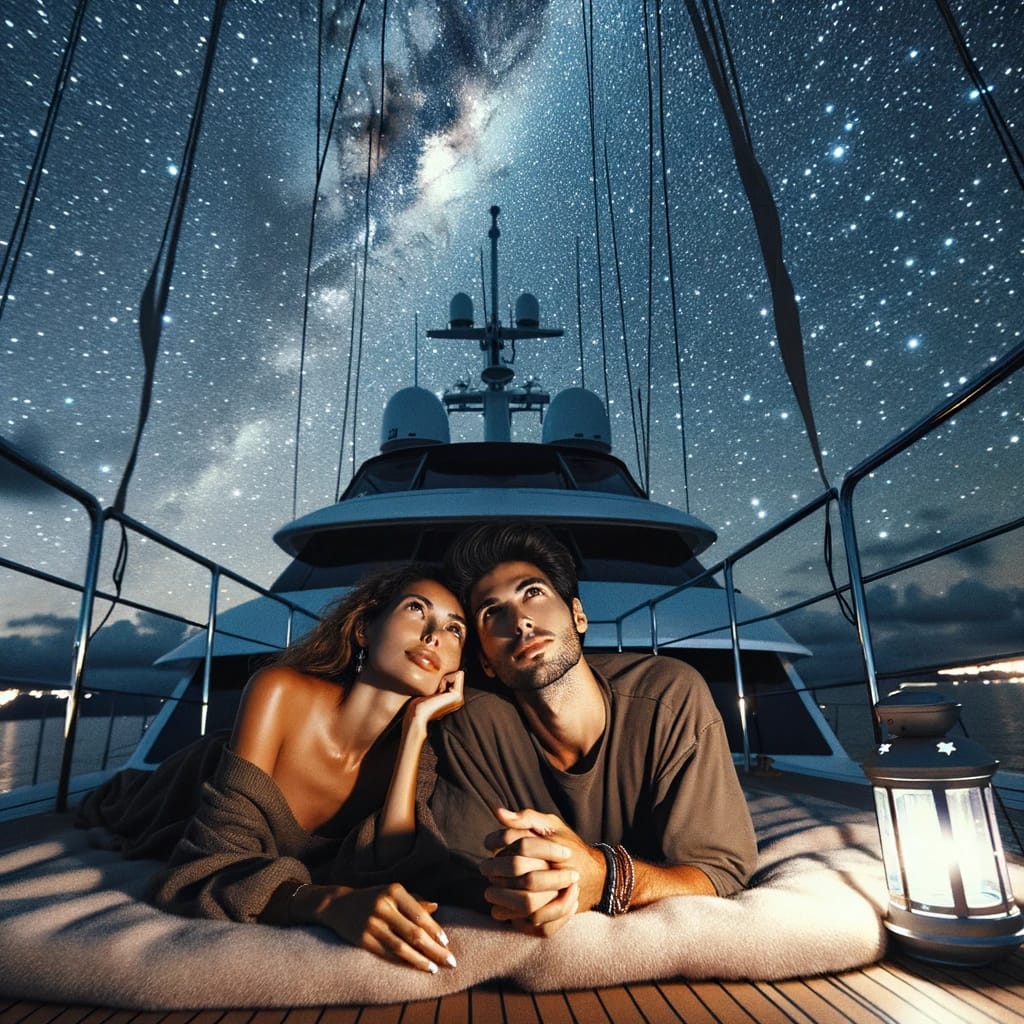 What Sets Lands End Charter Apart
Rent a yacht for a night with us, and enjoy:
Personalized Service: Tailored itineraries and services to meet your every need.

Safety and Security: Experienced crew and state-of-the-art safety features for a worry-free adventure.
Maximize Your Overnight Yacht Experience in Los Cabos
To make the most of your overnight boat charter, consider:
Sunset Cruises: Start your evening with a breathtaking sunset.

Night Fishing: Try your hand at fishing under the stars.

Morning Swim: Wake up to a refreshing dip in the tranquil sea.
Additional Services by Lands End Charter
Beyond just an overnight yacht stay, we offer:
Water Sports: From jet skiing to paddleboarding, add a thrill to your stay.

Spa Services: Opt for onboard massages and wellness treatments for ultimate relaxation.
Booking Your Overnight Yacht Rental in Los Cabos
Ready to embark on a unique overnight adventure with Lands End Charter? Here's how to book:
Select Your Yacht: Browse our fleet and choose the one that best suits your needs.

Customize Your Experience: Let us know your preferences for food, activities, and more.
Concluding Your Dream Night with Lands End Charter
Your overnight yacht charter with Lands End Charter promises not just a stay, but an experience – a blend of luxury, adventure, and serenity. With our dedicated crew, top-notch amenities, and the breathtaking backdrop of Los Cabos, we're committed to making your night at sea an unforgettable one.
---
Overnight yacht rentals in Los Cabos with Lands End Charter are more than just a booking; they're an entry into a world of exclusive luxury and unforgettable memories. Whether you're celebrating a special occasion or just seeking a unique escape, we're here to make your dream night a reality. Contact us to reserve your magical overnight experience today!