Chartering a yacht in Cabo San Lucas, what to know
Hola Amigos! Many people would love to spend a fabulous day aboard a luxury Cabo San Lucas yacht charter with friends and family while visiting our wonderful port town. Here are some things to consider when searching for the right yacht charter for your vacation.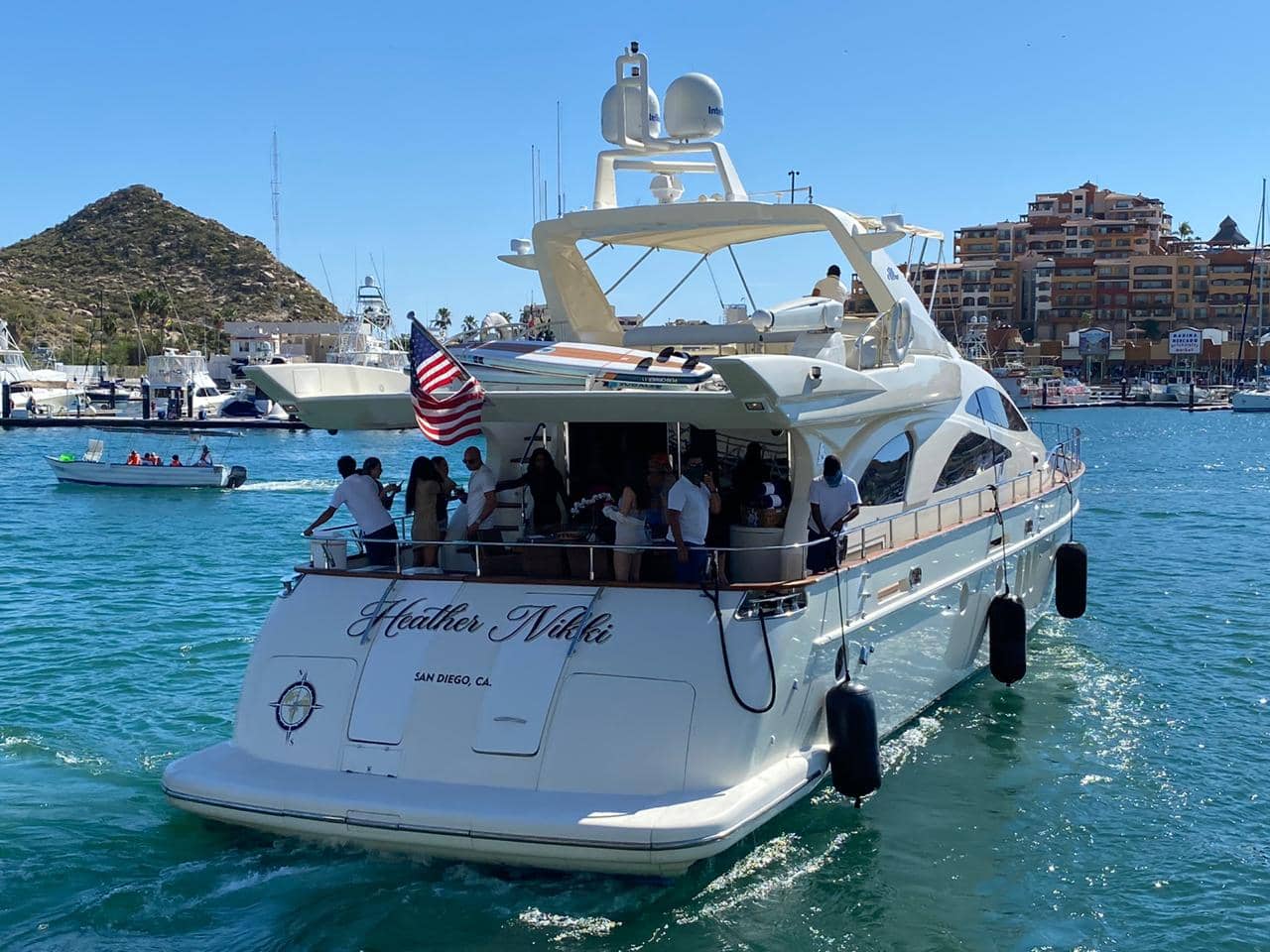 Before you Book a Cabo Yacht Charter
The first thing you want to know is that demand for yachts is typically higher than supply. As of 2020, there are more than 20,000 hotel rooms in Cabo San Lucas with another 600+ scheduled to become available through 2022. In the Cabo port, as of early 2021, there are 5-6 charter yachts in the 90ft plus range at any given time. There are perhaps less than a dozen charter yachts in port over 70ft at the beginning of 2021. The main reason that this is not likely to change any time soon, is simply available slips at the IGY marina in Cabo San Lucas. As of early 2021 there is a waiting list for slips for any vessel over 60ft. There are no current plans to expand the marina and so the ability to add new yachts to the existing fleet is unlikely.
This issue becomes difficult during high seasons like spring break, summer months June and July and especially in the winter October – December. Many people believe that waiting to book a yacht charter until the last minute, or when they are in town is a way to save money, only to find that all yachts are booked and there are none available. Unfortunately, we routinely have to turn people away because there are no yachts available. Also, yacht owners are not concerned about the yacht sitting for a day or two and do not offer discounts simply because the yacht is available. They use this time for service, necessary repairs or simply to give crews some time off. If you own a luxury yacht in Cabo San Lucas, chances are good that money is not going to be an issue.
Our first recommendation is to book well in advance to assure you get the yacht you prefer to be on, 30 to 90 is recommended.
You will find many websites offering yacht charters and they all seem to be the same few, this is again due to available inventory. So how do you know who to charter with if most all yachts are available on multiple websites? It comes down to a few key things to consider. #1, is the name of the yacht clearly stated, or is it only a generic description like 80ft Sundancer or the name has been removed from photos online. Why is the name not clearly listed? Also, are rates listed online or are you going to play the negotiating game?
Our second tip is this, yacht owners have set pricing, we all pay them the same amount. What we charge clients on top of this is our profit. No matter what you are told, you are never negotiating with an owner and there are no secret deals. Sure you might save $50 or $100 on a charter but at what cost? Which brings us to the next point.
What makes the difference on yacht charters is service. Will you have someone who will help you arrange the best possible menu, provide private transportation, have someone to personally greet you at the marina and walk you to the yacht? Will you be able to pay using your American Express card, and receive a full confirmation with everything in writing? Service before, during and after your charter are what is most important when choosing a yacht.
During your Cabo San Lucas Yacht Trip
Most yacht charters in Cabo San Lucas are day charters, from a 2 hour sunset cruise to an 8 hour full day charter. Of course, overnight and week long charters are available but the majority of charters are day trips. There are very few ports to visit on even a week long charter because of the remote geographic location as compared to other destinations in Europe or other popular yachting destinations. Guests who enjoy nature will certainly enjoy a week long yacht charter, but for those looking for exciting ports, or 5 star dining experiences will be disappointed. If you would like to get into nature, go fishing, diving or view beautiful untouched coastlines in the Sea of Cortez, this will be an amazing experience.
Your typical Cabo day charter will include stops at the world famous arch of Cabo San Lucas, sea lion colony, lands end and a trip to one of our fabulous bays like Chile or Santa Maria. You will be able to enjoy water activities like snorkeling, diving, paddle boarding or kayaking while at one of these amazing bays. During whale watching season ( January – March ) you will be treated to an awesome show as well.
JET SKIS – You should know that since 2019, the use of Jet Skis has been restricted by the Cabo San Lucas Port Captain, Jet Skis can only be used inside of designated areas along Medano Beach. You must be accompanied by a guide and you must disembark your yacht, take a tender to the beach and rent through a local provider. There are some exceptions, please ask about Jet Ski use when booking your charter.
With Lands End Charters, your charter includes an open bar and food options on all boats. Menus are listed on this website, and accommodations can be made for those with food allergies or restrictions. Modifications to any menu can be made for both food and drinks. If you have a special alcohol brand, or specific type of food we can make almost anything happen with enough time. Price adjustments might be necessary for certain requests.
The yacht crews are there to ensure you have everything you need to enjoy your time onboard. They will prepare your drinks, onboard chefs (when included) will prepare your food to your liking and will work hard to delight you and your guests. Some yachts offer a dedicated steward to make sure that every detail is looked after during your yacht charter.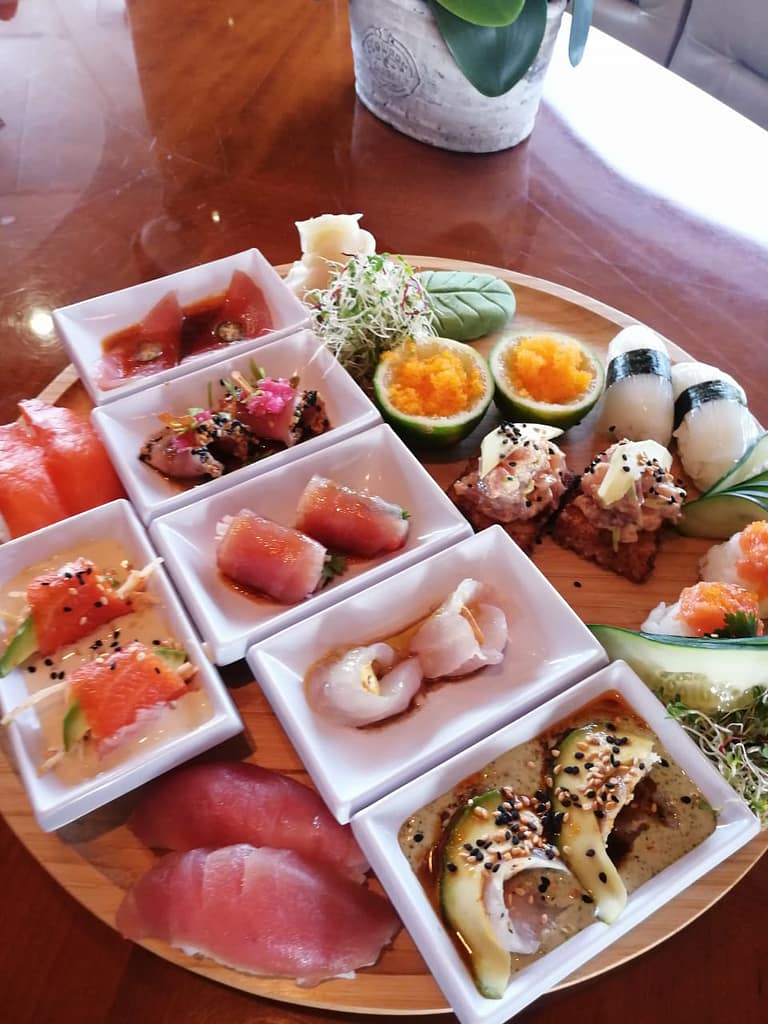 Having someone who speaks English, understands yacht chartering and willing to help you plan is important to ensure your time is spent enjoying and not wondering what will happen next.
When considering a Cabo San Lucas yacht charter there is more to consider than just the rate, we encourage you to ask questions, read reviews and plan ahead. There are questions that are guests frequently ask and you can read about those here.
Should you have any additional questions, feel free to chat live with us at the bottom right of this page, call us toll free 800-281-5778 or contact us here.
We look forward to serving you!
Cabo Greg, Owner
Lands End Charters